PERFECTING THE INDOOR GROWING ENVIRONMENT
Lifespring Microclimates, at it's roots, is an HVAC (heating, ventilation and air conditioning) expert. Lifespring provides the best in Design/Build services, including 24/7 service, installation, equipment, full retrofit capabilities, and so much more.
SmartGrow™
Increase yield quickly, improve efficiency, enhance sustainability, and accelerate speed to market with our SmartGrow™ business approach.
Controls and Lighting
All lighting and controls systems are tailored to your needs by a professional, knowledgable team of technicians and engineers. Consider Lifespring for your control needs and lighting for your workspace, cultivation, or UV sanitation.
Is your neighbor's nose all up in your business? Or is your business all up in your neighbor's nose?
However you look at it, meet SorbAire. SorbAire is our own odor mitigation system that was designed and built by our team in Auburn, Maine.
​
SorbAire can be wall-mounted into a room, or you can take advantage of our mobile CIP (short for "Clean-In-Place") Cart.
​
Want to try SorbAire out for free to make sure it's a good fit for your organization? Send us an email at info@lifespringmc.com for more information.
Lifespring Microclimates was founded to meet the unique needs of the medical cannabis cultivation industry. Lifespring quickly discovered a need for HVAC professionals versed in industry-standard best practice, and tailored their experience to meet the needs of the entire precision agriculture industry.
Spyder
Setting up Fluence Spyder fixtures.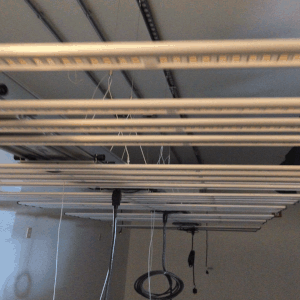 Rows of Lights
Fluence Spyder LEDs hanging in a row.
LEDs
LEDs illuminate a new caregiver flower room.
Light It Up
Powering on two rows of Fluence Spyder LED fixtures for the first time in one of six identical flower rooms.
Growing Under LEDs
Medical cannabis plants flourish while growing under LED lighting.
Wall-Mount SorbAire
Our own patented air purification and odor mitigation system, SorbAire, in the wall-mounted option.
Plasma Cutter
Each SorbAire unit is manufactured in our 65,000 sq. ft. fabrication facility in Auburn, Maine.
CIP Cart
Our very own CIP Cart (pronounced "sip," and short for "clean-in-place"), featuring our own SorbAire unit: a mobile decontamination system.
Inquiries
For any inquiries, questions or recommendations, please call: 1.877.351.9875, or complete the following form.
We'll get back to y ou as soon as possible. Thank you.
Office Location
1400 Hotel Road
Auburn, ME 04210
Tel: 1.877.351.9875
Employment
To apply for a job with Lifespring Microclimates, please send a cover letter together with your C.V. to: info@lifespringmc.com